MainPicture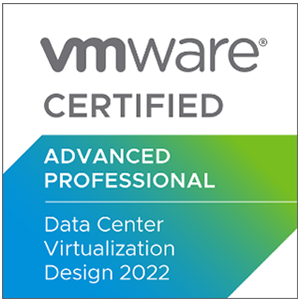 Body
In February of 2022, I attempted and passed the exam for the VCAP-DCV Design 2022. This was my second attempt at a VCAP Design exam, with the first one being the VCAP-DCV 6.5 Design. In this blog post, I will talk about my preparation for the exam, what I focused on, what my experience was like, and some exam tips.
The VMware Certified Advanced Professional - Data Center Virtualization - Design 2022 (quite a mouthful, isn't it?), more often known as the VCAP-DCV 2022 Design certification, as per VMware, validates that you have advanced knowledge of end-user computing environments and components, and are able to recommend and design VMware solutions to meet specific goals and requirements.

Lets break this down further.
Click here to read more